Where Can I Buy Rosehip Oil?
If you have heard or read about the potential benefits of rosehip oil and are interested in trying it for your skincare regime, acne treatment, hair care or the like, then a question we often are posed with is "where can I buy Rosehip oil?"
The direct answer to this question is that it is probably more widely available than you'd think. It is available at most pharmacies and health food stores. Also some day spa and beauty therapists would carry stocks of rosehip oil. It is also widely available online and search for rosehip oil on health related shopping websites will yield a wide range of different products.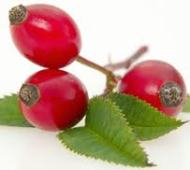 Given that rosehip oil is readily accessible once you know where to look then the most important question that you need to ask is "what should I be looking for when I'm going to buy some?"
For many beauty products, price is not necessarily a good guide to quality or effectiveness. Some generic brands can be as effective as the more expensive products. Often you are simply paying for fancy packaging or a brand name. However, this is probably not the case with rosehip oil. It is important when purchasing one that you do pay attention to the label and you choose a quality product. This means looking for phrases such as
• Certified organic
• Cold Pressed
• Solvent-free extraction
• Wild Harvested
and the like.
The lower priced oils will typically be cheaper simply because the production process has taken one or two short cuts that can ultimately lead to an inferior product and since you are going to be applying it directly to your skin, then you should really only be considering the best quality oils on the market.
However, it should be said that compared with other beauty and skin care products, even the more expensive rosehip oils are cost effective as a little goes a long way.
If you take a few minutes reading skin care and beauty web forums then you will see a variety of comments about how successful (or otherwise) rosehip oil has been for treating a particular condition be it acne, scarring and so on. It may be that the reason for the range of responses may be down to the particular brand of oil that has been used so if you do not notice the initial improvement that you would like then you might wish to consider trialling an alternative brand.
Many women do comment that they notice a change in performance when they change their brand, sometimes for the better, sometimes for the worse. If you do find one that works for you then probably best for you to be willing to stick with the one brand and not be tempted to try something a little cheaper.