Rosehip Oil Benefits for Hair Care
Do you have hair problems but struggle to afford the high price tag of salon hair care treatments? Have you considered self-care and use natural products such as aromatherapy essential oils, most specifically rosehip oil. At the moment, it is one of the highly renowned organic treatments for treating hair problems including dandruff, dry hair, and damaged hair. Various studies have proven rosehip oil's regenerative properties that benefit the scalp and hair alike.
But before we go down to the detailed benefits of this oil, let us first understand the components that make it very effective.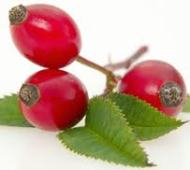 Rosehip Oil Contents
Rosehip oil contains several nutrients which include:
- Vitamin A or Retinol
- Omega 6 or Linoleic Acid
- Omega 9 or Oleic Acid
- Lycopene - A highly-effective antioxidant
- Beta-Carotene - A good source of pro-Vitamin A, another form of antioxidant
- Natural Vitamin C
Whilst rosehip oil can be used effectively as a carrier oil, in products that you may find on the shop shelves, it is often blended with other carriers.
Rosehip Oil Benefits
Now that we have identified the powerful contents of rosehip oil, the next important thing to understand are the benefits it offers for the hair. Other oils need dilution with another type of essential oil, which usually leave a greasy feel on the area of application. This is not the case when you use rosehip oil. Practically, you can use it directly on the scalp without having to dilute and deal with the greasy effect. Additionally, it is absorbed easily by the scalp so you can definitely enjoy its benefits which are included in the list below.
- Been having bad hair day due to dryness and damage? Well, rosehip oil is the best way to go. Using it to solve this problem is very easy - simply warm the oil in a bowl, apply it on the scalp and massage gently for about 10 minutes. Make sure you cover all areas of your scalp, steam for 10 minutes, let rest for an hour and then wash thoroughly. As a result, you'll get soft, smooth, and revitalized hair.
- Want an instant shine to your crowning glory? Yes, this essential oil can help you with this problem as well. Whether you have permed hair, colored hair, or dull hair, the rosehip oil can bring back the shine you have lost, especially when used regularly.
- Dandruff and other scalp conditions can also be treated by this oil. By simply massaging the oil onto the scalp, it is proven to greatly reduce dandruff as confessed by satisfied users.
- Dull and limp hair can be prevented by using this essential oil. Rosehip oil can add density and volume to hair, leaving it nourished, bouncy, and silky. This is made possible by its Vitamin A content, which does a wonderful job in replenishing lifeless hair.
Conclusion
You don't have to endure hair damage if you can use rosehip oil to get shiny, smooth, and dandruff-free hair. There are other forms of products like creams and soaps that use rosehip oil as an ingredient. However, it is advisable that you opt for the oil form as it is more effective. To ensure the lasting effectiveness of this oil, make sure to keep it in a cool place, preferably in the refrigerator.